FAQs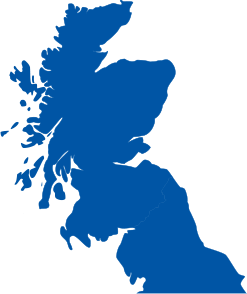 THE DOOR STORE
SUPPLYING & FITTING DOORS IN SCOTLAND & NORTH ENGLAND
Rennie Mackintosh Doors
Charles Rennie Mackintosh was a Scottish architect, artist and designers whose style became influential in movements such as Art Nouveau. He was born in Glasgow in 1868 and his style remains popular around Scotland in many different forms.
Here at The Door Store we offer Rennie Mackintosh doors in a range of different finishes, all inspired by his work. Glass internal doors are particularly popular with full length glass panels finished with different designs and colour options. The design also works well in partial glass internal doors and the glass used is double glazed so the doors offer the benefits of the sturdier glass alongside the attractive Mackintosh pattern.
The Mackintosh designs are also popular for front and back doors. These doors come with different amounts of glazing in them, from small, shaped sections to larger areas. Therefore, designs can be of varying sizes as well as colours. The doors themselves can come in wood as well as in uPVC, bringing the benefits of this man made material to the doors of your home.
The Rennie Mackintosh style can be paired up with interior décor as there are a great many items available from lighting fixtures to decorative elements. This allows your doors to be harmonious with the other features in your room and create a true Art Nouveau style.
Please contact The Door Store to discuss your requirements.
© 2023 THE DOOR STORE - Glasgow, Paisley & Ayr