FAQs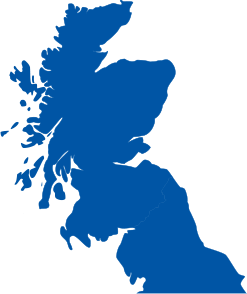 THE DOOR STORE
SUPPLYING & FITTING DOORS IN SCOTLAND & NORTH ENGLAND
Tenement Doors
Tenements have been a standard of housing around Glasgow for generations and the modern refurbishment work carried out on them has made them a very desirable place to live. These Scottish traditions date from different eras but one thing they often have in common is the size of their doors.
Tenement doors across Glasgow tend to have large doors, above the normal size installed on standard semi and detached houses. As a result, you need a specialist to find replacement doors when you live in a tenement as most companies simply don't stock them. Here at The Door Store, we can offer replacement doors for your tenement in a variety of different styles to match the era of the property or the style of your home.
These larger than average doors can be anywhere up to 36 inches wide and up to 84 inches in height with wood being a popular material for them. We can offer a range of wood and wood finish doors for tenements as well as other modern styles if you are opting for a modern look to your home. If you are unsure what size door you require, we also offer a free measuring service where one of our staff can come to your home, measure the door and give you ideas of the options available for the size.
Please contact The Door Store to discuss your requirements.
© 2023 THE DOOR STORE - Glasgow, Paisley & Ayr