FAQs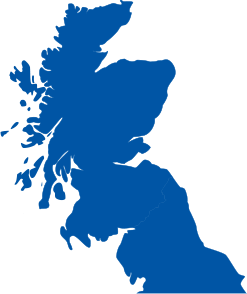 THE DOOR STORE
SUPPLYING & FITTING DOORS IN SCOTLAND & NORTH ENGLAND
Wooden Doors
Wooden doors have long been the choice for homes and businesses around the country and while uPVC may have come to overtake them in popularity in recent years, these styles still have a lot going for them. Wooden doors in Glasgow are popular on a wide range of properties including tenements and other period housing, through to modern properties.
But why go with wood? For starters, wood has a natural look that no manmade material has yet been able to quite mimic. Certainly, it looks more natural than the stark whiteness of uPVC and if you live in listed or conservation areas, wood may be your only choice.
But opting for wooden doors is about more than just the appearance. Wood is a natural insulator that is great for keeping out the cold – one of the reasons it was used as a door material in the first place. It is also good at insulating against sound.
The durability of this style of door is another big plus point. Good quality doors that have receive the right treatment can last 25 years or more and should there be an incident of some kind – debris striking the door during a storm for example – wooden doors can also be repaired whereas uPVC versions may often have to be replaced due to the nature of their material.
Finally, wood is a natural product so therefore has great environmentally friendly credentials. Many types of wood now come from sustainable locations and are part of clear plans to re-plant trees and ensure a lasting supply as well as minimal damage to the location.
Please contact The Door Store to discuss your requirements.
© 2023 THE DOOR STORE - Glasgow, Paisley & Ayr