FAQs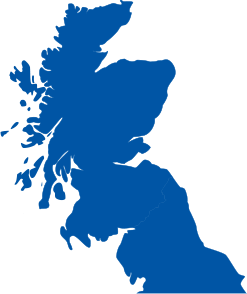 THE DOOR STORE
SUPPLYING & FITTING DOORS IN SCOTLAND & NORTH ENGLAND
Storm Doors
Storm doors were once a commonplace part of a house in Scotland and there are still a number of properties that have storm doors in Glasgow. Originally, storm doors were located at the entrance to a small vestibule and would act as a defence against the weather during the winter. At the other side of the vestibule would be another door, once featuring timber and now often made with uPVC and featuring double glazed windows.
These tough storm doors would protect the inside of the property in the winter but in the summer, it was common to open them and allow sunshine and light into the vestibule area as well as show it off. These doors were at one time made from ornate glass then solid wood versions were seen as the most practical, often painted to match the trim of the house.
Today, when a property has a storm door there are various options available when it comes time to replace it. You can opt for a wooden door with a high quality finish that protects it against the elements or go modern with a uPVC door. There are even composite doors that use the best of both and offer a traditional look with more of the modern benefits included.
Please contact The Door Store to discuss your requirements.
© 2023 THE DOOR STORE - Glasgow, Paisley & Ayr