FAQs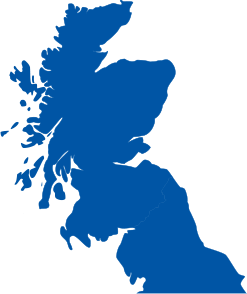 THE DOOR STORE
SUPPLYING & FITTING DOORS IN SCOTLAND & NORTH ENGLAND
Sliding Doors Coatbridge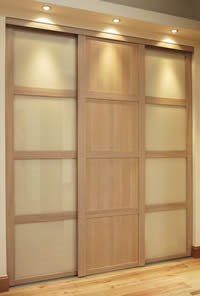 The Door Store provides sliding door solutions to customers throughout Coatbridge.
Everyone wants to make the most of the space they have within their homes.  That's why shelving cabinets, bookshelves and even CD racks are so popular – they allow a multitude of items to be stored in one place.  But when that cupboard or unit has opening doors, the swing arc of those doors can take away space from the room and mean that things cannot be placed near it.
This is why sliding doors are becoming popular for more than just entrance doors and wardrobes.  Imagine you have a large alcove in your living room that would look great as a cupboard but you can't put a normal door on because the sofa is too close.  Then by using a sliding door instead, you can eliminate the problem of the sofa and have the space you want.
This is just one of many ideas of novel ways to use sliding doors to help make the most of the space in your home.  Sliding doors are a great way to hide cupboards and their content, to make spaces look tidier as well as functional and are always easy to use.  So why not look at the doors in your home and see how many could be upgraded to a sliding door system?
Please contact The Door Store today to discuss your requirements.

Offers
;
© 2016 THE DOOR STORE - Glasgow & Ayr