FAQs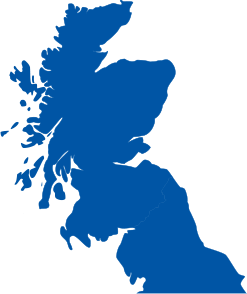 THE DOOR STORE
SUPPLYING & FITTING DOORS IN SCOTLAND & NORTH ENGLAND
Sliding Doors Edinburgh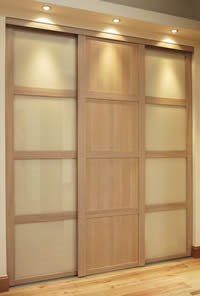 The Door Store provides sliding door solutions to customers throughout Edinburgh.
Sliding doors are used for a wide range of purposes and are a great space saving option. Whether for a patio area, an internal door or for a wardrobe, sliding doors are stylish, easy to operate and able to work in rooms where space is an issue.
Sliding patio doors are ideal when there isn't enough space in the room for a door that swings open and can still come in a full glass style that allows the most possible light into the room. These doors are easy to use with modern components making for a smooth glide, rather than the old idea of a stiff and awkward door that had to be pushed hard to move it.
These styles of doors can also work in some rooms of the house, where there is space for the door to slide as opposed to swinging open. Slide the door behind a cupboard, wardrobe or even a bed to allow it to vanish into the room and gain the extra space needed.
Without doubt, the sliding wardrobe is one of the most popular uses of these doors and creates a very stylish and space saving style of wardrobe or cupboard. Available in a wide range of styles, these doors can fit in with any room décor and save a huge amount of room versus a swinging door style.
Please contact The Door Store today to discuss your requirements.

Offers
;
© 2016 THE DOOR STORE - Glasgow & Ayr