FAQs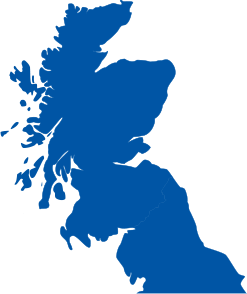 THE DOOR STORE
SUPPLYING & FITTING DOORS IN SCOTLAND & NORTH ENGLAND
Sliding Doors Kilmarnock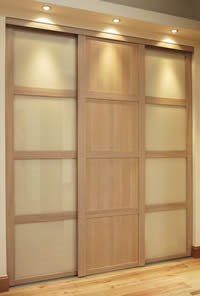 The Door Store provides sliding door solutions to customers throughout Kilmarnock.
Sliding doors aren't a new idea but as the technology continues to improve, there are increasingly different ways that people have found to make use of these doors.  There are also more styles and finishing touches that mean they are a great solution for an increasing number of problems.
The growth of open plan living has meant more homes have one or two big open rooms rather than three or four smaller, divided ones.  And while this works well most of the time, there are occasions you want to decrease the size of the room.  One clever way to do this is with the use of sliding doors as room partitions.  Here you can easily slide a door or series of doors across a discreet runner to divide a large room into two or three smaller ones then when the open plan space is required once more, simply fold them against a wall.
Pocket sliding doors show that not all doors have to be large and full height.  These are perfect for smaller cupboards and offer all the benefits of normal sliding door wardrobes but simply have a smaller size.  These can be used in any room in the house and even in garages and utility rooms.
Another idea for a sliding door in the bedroom is to hide the TV screen once the evening's viewing has finished.  Lots of us like to watch TV before bed and the sliding door can then easily cover the storage unit or even where the TV is attached to the wall.  Matched in with the wardrobe doors in the room it creates a unified look to the space.
Please contact The Door Store today to discuss your requirements.

Offers
;
© 2016 THE DOOR STORE - Glasgow & Ayr