FAQs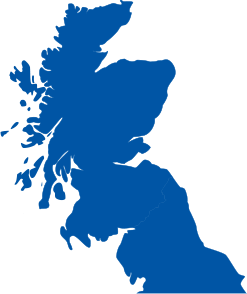 THE DOOR STORE
SUPPLYING & FITTING DOORS IN SCOTLAND & NORTH ENGLAND
Sliding Doors Livingston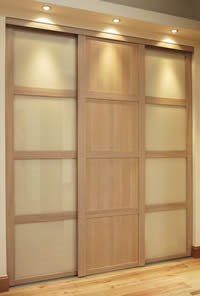 The Door Store provides sliding door solutions to customers throughout Livingston.
The space saving benefits of sliding doors are one of the big reasons that people opt for this style over traditional opening doors.  But the space saving aspect isn't the only benefit you can get from using sliding door styles on your patio or French door space.
Modern sliding doors use the same kind of locking security as all other external doors and this means the property is safe from all entrances.  At one time, patio doors were a weak spot in the home's security but this is no longer the case.  The doors come with locking systems that are key operated, often multi-point and to the top British standard.
Another element of the modern sliding door is how easy they are to use.  There was a perception that they were awkward and didn't run smoothly on their rails but the modern sliding door is very different.  They are easy to push to one side and don't make a great deal of noise.
The sliding door lets you change the space as you desire as it removes completely from the space.  So if it is a nice, sunny day, you can open the door fully and allow the warmth and sunshine into the room.  But if the day is cool and bright, the door can be completely closed, allowing the sunshine into the room but keeping the cold at bay.  And at all times, you can get a great view of the outdoor areas because of the large glass component to these doors.
Please contact The Door Store today to discuss your requirements.

Offers
;
© 2016 THE DOOR STORE - Glasgow & Ayr