FAQs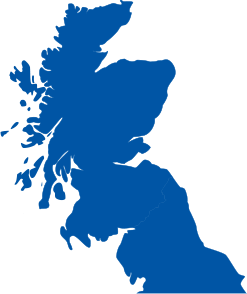 THE DOOR STORE
SUPPLYING & FITTING DOORS IN SCOTLAND & NORTH ENGLAND
Sliding Doors Paisley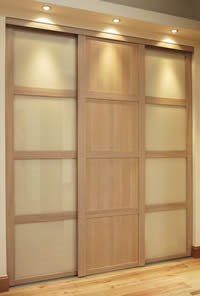 The Door Store provides sliding door solutions to customers throughout Paisley.
There's a reason that sliding doors have become so popular in houses around the country – in fact, there is a number of them.  From wardrobes to patio doors, this style of door has a lot of advantages that make it a popular choice.  Here are some ideas about why.
When used for external doors, the sliding door styles are very energy efficient as they can be fitted with gaskets and other features.  This means they keep the warm in and the cold out and can do their bit towards helping to reduce heating bills.  The use of double glazing in glass doors adds to this in the same way that double glazing windows help.
Because sliding doors can be pushed against a wall, they help create a great flow from one room to another.  This can make rooms seem more open plan and spacious but then they can also be closed to create a cosy feel to the space if required.  And glass patio sliding doors allow for a great view out into the garden.
Of course, the ultimate reason that sliding doors in Paisley are so popular is that they save space.  There's no need to leave the whole area in front of the door clear because the door slides rather than opening outwards.  It can also mean you can have a door on a cupboard where there isn't much space or make a smaller bedroom seem larger.
Please contact The Door Store today to discuss your requirements.

Offers
;
© 2016 THE DOOR STORE - Glasgow & Ayr