FAQs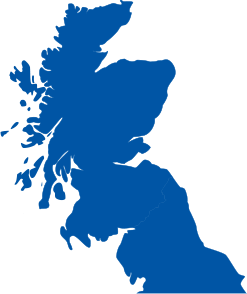 THE DOOR STORE
SUPPLYING & FITTING DOORS IN SCOTLAND & NORTH ENGLAND
UPVC Doors Cumbernauld
The Door Store provides upvc door solutions to customers throughout Cumbernauld.
Choosing a new external door for your property is about a number of factors. You want a door that looks good and is easy to care for, offers good security and will last a long time. Wood has always been popular for doors but can be prone to damage by the elements while composite doors can be pretty expensive.
For many, uPVC doors in Cumbernauld are the answer. These doors are made from a manmade polymer material that means they are very strong and durable. They are designed to handle the worst of the weather so there is no risk they will warp due to moisture exposure or have their glass rattled loose by high winds.
These styles of doors are varied, with a number of styles and looks available including some attractive coloured glass options. Windows can be large or small or anywhere in between so they can fit in with the look of your house. And they are also very cost effective, especially when their longevity is taken into account.
Finally, cleaning these doors is simple and requires no special equipment, treatments or other protective products. You simply wash them clean, give the windows a spray with a window cleaning product and you are ready to go again. This saves time and money, adding further to the savings made on the door in the first place.

Offers
;
© 2016 THE DOOR STORE - Glasgow & Ayr