FAQs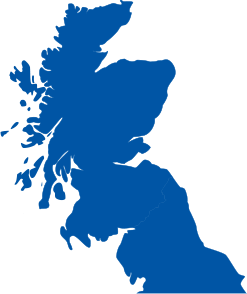 THE DOOR STORE
SUPPLYING & FITTING DOORS IN SCOTLAND & NORTH ENGLAND
UPVC Doors Scotland
THe Door Store supplies and fits UPVC doors across Scotland.
Choosing a new door for your home is an important decision. Primarily you want a door that is durable and strong, with good security features built into it. You also want a door that looks the part, is attractive and creates a harmonious look with the windows and other features of the house.
Without doubt, one of the most popular material for external doors is now uPVC. Polyvinyl chloride is one of the oldest polymers man has created, invented back in the 1940s as a cost effective, adaptable and safe material that is also environmentally efficient. It has continued to evolve since that time into the current uPVC we are used to seeing on our doors and windows across the country today.
uPVC doors in Scotland are a popular choice due to their durability and strength as well as their variations. While white remains the most popular colour for these doors, there are a huge range of styles and variations that means homeowners can find the perfect match for their property. Whether you want a small, semi-circular window or a much large two or more panels worth of glass, there are styles that accommodate these tastes.
All the doors also have the same high standard of security built into them. In fact, uPVC doors are so well recognised for their security that most insurance companies give a discount for them being added to your home.
Area covered by The Door Store include: Glasgow, Airdrie, Ayr, Coatbridge, Cumbernauld, Dundee, East Kilbride, Edinburgh, Fife,  Motherwell.
Please contact The Door Store to discuss your requirements.
© 2023 THE DOOR STORE - Glasgow, Paisley & Ayr