FAQs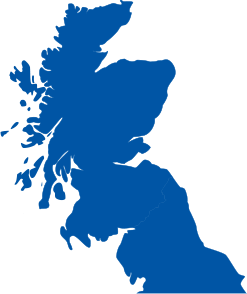 THE DOOR STORE
SUPPLYING & FITTING DOORS IN SCOTLAND & NORTH ENGLAND
UPVC Doors Edinburgh
The Door Store provides upvc door solutions to customers throughout Edinburgh.
At one time, choices were limited when you came to choose a door for the outside of your home. Wood was the most common material and it is still popular but there are problems with it that even the cleverest protective coating can't deal with – most caused by the variable UK weather.
UPVC Doors in Edinburgh have fast become the top choice for homes of all kinds and for good reason. Their very construction means they are immune to the worst the weather can throw at them and there's no chance of mould or rot sneaking in. They won't warp with water exposure either, another potential issue with wooden doors. Of course, some people simply prefer the look of wood and there's nothing wrong with this – there are some fantastic new wood products available that do much to deal with the traditional wood door issues.
Another reason UPVC doors are so popular is that they are very secure. They use multi-point locking systems that conform to the BS3621 standard, the ideal for homes. Other systems in use include the new Eurolock system where a key operated deadbolt lock can be opened from inside the house without the need for the key for ease of unlocking in an emergency. The standard of security offered on these doors can even gain a discount on home insurance policies as they are recognised by insurers as extremely robust.

Offers
;
© 2016 THE DOOR STORE - Glasgow & Ayr