FAQs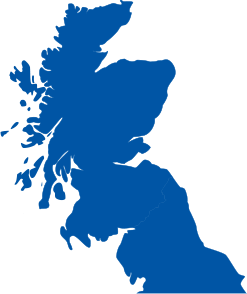 THE DOOR STORE
SUPPLYING & FITTING DOORS IN SCOTLAND & NORTH ENGLAND
Skirting Board Replacement
Joinery Services
Replacing the skirting boards in your home is one of those awkward and time consuming jobs that almost comes under the skills of a good DIY-er but is also a lot of work. Removing the old ones and replacing them with smart new ones has a big impact on the look of the room and can even add to the resale potential of a property if you are selling it.
Skirting boards are normally removed then the wall behind them is prepared. This can involve finding and removing old nails or other fixings and repairing the damage to the wall. It is also wise to check the nails or screws didn't interfere with the damp proofing of the house. Then the skirting is cut to size, including any awkward shapes and is reinstalled. Most professionals will use masonry nails or screws, sometimes an adhesive.
To make things easier, rather than being responsible for doing all of this yourself, you can get a professional to take on the job. As a company offering a variety of flooring services, The Door Store also offer skirting board replacement in Glasgow and around the area. This is a task that can be paired with the laying of new flooring and other work or simply as a stand-alone job. The company has the necessary tools and experience to handle even the most oddly shaped room and deal with problems that occur from skirting boards that have been in place for years, sometimes generations, saving you a lot of work and trouble if things go wrong.
Please contact The Door Store to discuss your joinery requirements.
© 2023 THE DOOR STORE - Glasgow, Paisley & Ayr