FAQs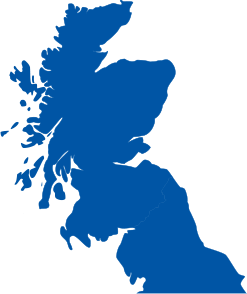 THE DOOR STORE
SUPPLYING & FITTING DOORS IN SCOTLAND & NORTH ENGLAND
UPVC Doors Dundee
The Door Store provides upvc door solutions to customers throughout Dundee.
As the time approaches to renew your doors and windows, you will often face the decision about the materials you want to use. The vast majority of people today choose UPVC windows and doors for their homes. But why?
UPVC doors in Dundee are popular for a number of reasons, many of which apply to coordinating windows too. For starters, there's the toughness of the material. Unplasticised polyvinyl chloride or UPVC is a manmade material that will last as a door for at least 10 years. It is wrapped around a steel core to ensure the doors are as strong as possible and this also makes them virtually weather-proof. Unlike wood doors, these styles won't warp with water or become vulnerable to rot or mould.
That steel core added with the built in locking systems of the doors is another reason they are so popular. Locks conform to the required British Standard and this means that many insurance companies will give a discount to homes using them. It also gives reassurance to the homeowner that their property is well protected at all times.
Finally, the ease of care for these doors is another big plus for many people. No annual painting or touching up required as these doors simply need a wipe clean. This means that the doors and windows present a unified and smart look for the longest time.
Contact Us
Please contact The Door Store to discuss your requirements.

Offers
;
© 2016 THE DOOR STORE - Glasgow & Ayr