FAQs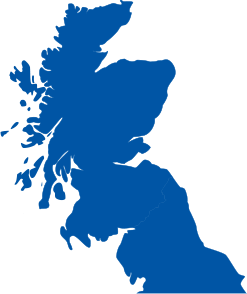 THE DOOR STORE
SUPPLYING & FITTING DOORS IN SCOTLAND & NORTH ENGLAND
UPVC Doors Airdrie
The Door Store provides upvc door solutions to customers throughout Airdrie.
For many people when it comes to the time to replace their front or back door, UPVC doors tend to be top of the list. Many homes have UPVC doors in Airdrie and around the country, showing their popularity. But why would you choose this style over traditional wooden doors?
Timber or wooden doors have been the traditional style used in houses for centuries and they can still do a good job today. However, as knowledge has advanced, we have come to realise that doors are a little vulnerable to weather conditions as well as rot and mould. If any of these nasties get into the door, then it can be weakened and lead to its replacement.
Enter UPVC, a manmade plastic material that has quickly risen the ranks for doors and windows. This stuff is pretty tough – it isn't effected by the weather or by water so there is no chance of it weakening over time. It is also easy to clean and there is no need to paint it as there is with wooden doors.
UPVC is also famous for its security and adding to the energy efficiency of the home. Double glazed glass alongside a plastic frame means these doors are excellent at keeping heat or cool air in the home and helping to reduce those utility bills. And the multi point locking systems involved in them means they can even save money on your insurance costs because they meet the top UK standards.

Offers
;
© 2016 THE DOOR STORE - Glasgow & Ayr