FAQs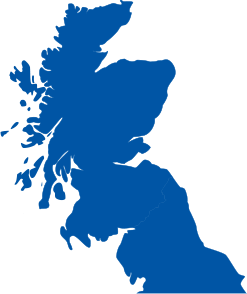 THE DOOR STORE
SUPPLYING & FITTING DOORS IN SCOTLAND & NORTH ENGLAND
UPVC Doors Motherwell
The Door Store provides upvc door solutions to customers throughout Motherwell.
Everyone knows that uPVC windows are amongst the most energy efficient styles of windows currently available. Their double glazing system means that heat is trapped inside the house and cold is banished outside. But what many people don't realise is that the uPVC doors do the same job.
There are a wide variety of uPVC doors around Motherwell, showcasing the many designs available. From half glass styles to ones with delicate half circle style windows, these doors can be as plain or as decorative as you want. Coloured glass is used to add a touch of pattern to them while most of the actual doors are a crisp white colour.
While this glass looks pretty and the white plastic looks clean, the two combine to add to the energy efficiency of your house when paired with uPVC windows. They work in much the same way, repelling the cold and containing the heat. They also work to reduce the noise that seeps into the house from outside, particularly important if you live near a busy road or railway.
Those white plastic panels also make for easy to clean options that require no particular products or special approaches. uPVC doors and windows are renowned for their ease of cleaning and means that a simple wipe with a damp cloth can restore them to nearly new status.

Offers
;
© 2016 THE DOOR STORE - Glasgow & Ayr