FAQs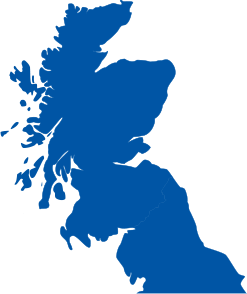 THE DOOR STORE
SUPPLYING & FITTING DOORS IN SCOTLAND & NORTH ENGLAND
UPVC Doors Ayr
UPVC Doors Ayr
The Door Store supplies and fits UPVC doors across Ayr.
UPVC Doors Company Ayr
Walk along any street in the city and you will see the majority of the doors are uPVC doors, mostly in white and sometimes in other colours. uPVC doors in Ayr are a hugely popular choice for good reason – they are strong, resistant to the weather and help insulate the home.
Security is always a concern for the homeowner, regardless where they live. The multi-point locking systems used in uPVC doors offer the highest level of security for an external door all with the ease of a key turn. They use a similar security in the matching windows and this is the reason that insurance companies will lower premiums when these doors and windows are fitted to a house.
uPVC is also a natural insulator, meaning that it can help keep the heat in your home and save money on utility bills. The double glazed nature of the glass along with the natural resistance of heat passing through the plastic combines to increase the energy efficiency of your home.
Statistics from estate agents show that homes which have uPVC doors and windows sell better than those without. This is because people are aware of the benefits of these systems and are drawn to homes that have this benefit. So when selling your home, your uPVC door is working hard to help simply by being in place.
Please contact The Door Store to discuss your requirements

Offers
;
© 2016 THE DOOR STORE - Glasgow & Ayr