FAQs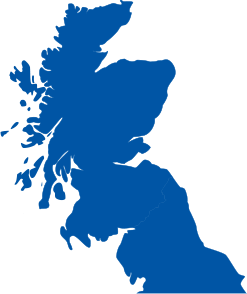 THE DOOR STORE
SUPPLYING & FITTING DOORS IN SCOTLAND & NORTH ENGLAND
UPVC Doors East Kilbride
UPVC Doors East Kilbride
The Door Store supplies and fits UPVC doors across East Kilbride.
UPVC Doors Company East Kilbride
Replacing the doors and windows in your home can be a costly undertaking and you want to get the best products for your money. uPVC doors in East Kilbride are a popular choice because they offer excellent value for money, especially when you consider their durability. A uPVC door will last much longer than a wooden door, apart from the extremely expensive versions such as solid oak. The man made polymer material used also ensures the doors and windows are resistant to rot and warping from the weather.
Another feature that sells uPVC is its low maintenance. There's no repainting the window frames and the door every year as you need to do with wood – a simple wash periodically returns them to looking brand-new. Nor do you need to worry about rust or flaking as you do with metal based doors.
Ask any insurance company what kind of door will get a homeowner a discount on their premium, they will tell you uPVC will do the job. The multi-point locking systems used on these doors makes them very secure and for this reason, will lower insurance premiums. The same security features also help to minimalize noise leaking from outside and have a sound proofing and insulation element as standard. This makes for a quiet, warmer and more energy efficient house.
Please contact The Door Store to discuss your requirements

Offers
;
© 2016 THE DOOR STORE - Glasgow & Ayr