FAQs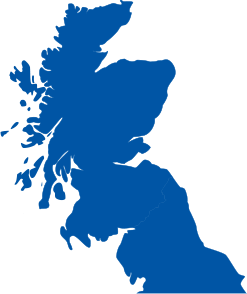 THE DOOR STORE
SUPPLYING & FITTING DOORS IN SCOTLAND & NORTH ENGLAND
UPVC Doors Glasgow
UPVC Doors Glasgow
The Door Store supplies and fits UPVC doors across Glasgow.
UPVC Doors Company Glasgow
There are three main choices when looking for a new external door – wood, composite and uPVC. Currently uPVC doors in Glasgow are the most popular choice and for good reason, though wood and composite doors can work well in some older properties. So why does uPVC win the contest?
First, there's the cost. A typical uPVC door can start from around £400 plus fitting while a composite door tends to start from around £700. Wooden doors can be the cheapest but obviously, cheaper wood doors lack the security and durability of the other materials. Good quality wood doors in material such as mahogany can cost upwards of £1000.
Then there are the benefits. While wooden doors give a wholly natural look to a house and can last a long time, they require specialist treatment to ensure this. Even then, they can be vulnerable to the elements as well as to twisting and warping from water damage. If they aren't sealed perfectly, they can rot.
uPVC doors often come in white and there's no doubting they are a manmade material but with that comes the strength and security of a created material. They need very little maintenance and come with strong multi-point locking systems. On the downside, the colour cannot be changed once made.
Finally, composite doors use a range of material such as glass fibre and can have the appearance of real wood without the potential for warping or rotting. They give a natural look while incorporating the multi-point locking systems. They are also the more expensive of the manmade options, costly almost double a uPVC door.
Please contact The Door Store to discuss your requirements

Offers
;
© 2016 THE DOOR STORE - Glasgow & Ayr