FAQs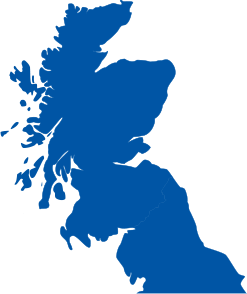 THE DOOR STORE
SUPPLYING & FITTING DOORS IN SCOTLAND & NORTH ENGLAND
UPVC Doors Kilmarnock
The Door Store provides upvc door solutions to customers throughout Kilmarnock.
Choosing UPVC doors in Kilmarnock can be a simple choice because everyone else seems to be opting for this style of door.  But it is about more than just creating a harmonious look with your neighbours – these styles of doors have a lot to offer.
While the area may not have the crime rates of some of the big cities, we all worry a little about burglaries and vandals trying to get into our homes.  Therefore, the level of security offered by UPVC doors is a big plus point for many homeowners.  Not only are the doors made from toughened plastic but they have a steel core that means they are durable, tough and very secure.  In addition to this natural defence, they are installed with the latest locking systems, usually multi-point locks that are extremely tough to break through.
Security isn't the only reason to opt for a UPVC door when you come to replace your existing one.  If you live near other houses, a street, a main road or any other source of noise, you will notice that these doors offer a degree of soundproofing in the same way that double glazed windows do.  While no door or window can cut out all of the noise, they do help to reduce it as well as working with the windows towards the energy efficiency of the home.
Contact Us
Please contact The Door Store to discuss your requirements.

Offers
;
© 2016 THE DOOR STORE - Glasgow & Ayr