FAQs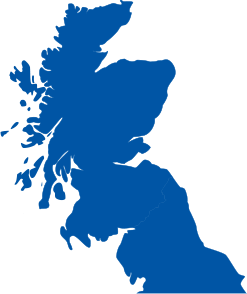 THE DOOR STORE
SUPPLYING & FITTING DOORS IN SCOTLAND & NORTH ENGLAND
UPVC Doors Paisley
The Door Store provides upvc door solutions to customers throughout Paisley.
Look around the houses in the area and you will soon see that UPVC doors in Paisley are a top choice.  But why are these doors now the style to go for in place of traditional materials such as wood?
For starters, the biggest advantage of the UPVC material is that it is tough and can withstand the worst of the winter for many years.  Wood is also tough but the slightly crack or dent can let water into a wood door and that's where rot and swelling can happen.  This doesn't affect UPVC doors because they are made from a type of plastic – no cracks, no dents and nowhere for mould to grow or water to seep into.
Then there's the ease of care.  Wood doors will need periodic varnishing or painting to keep their appearance looking smart and also to help protect them against the elements.  But because UPVC is a kind of plastic, all you need to do is wipe it clear.  There are no treatments needed to keep it working and it is almost effortless to have the door looking at good as new again.
Double glazed windows are the pick for most homes around the area and UPVC doors can also offer the same level of protection.  Because they also used double glazed windows in the glazed sections of the doors, they keep the heat in and the cold out just the same as the windows do.
Contact Us
Please contact The Door Store to discuss your requirements.

Offers
;
© 2016 THE DOOR STORE - Glasgow & Ayr