FAQs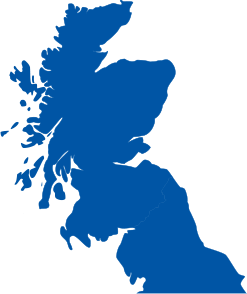 THE DOOR STORE
SUPPLYING & FITTING DOORS IN SCOTLAND & NORTH ENGLAND
Doors Aberdeen
Doors Company Aberdeen
The Door Store supplies and installs doors throughout Aberdeen.
If you live anywhere in Aberdeen, we will visit you to discuss your requirements and give you a FREE QUOTE.
Please note, we don't employ sales people, only skilled tradespeople. Our staff will discuss your door requirements, take measurements and leave you a quote to consider.
Choosing Your Door
Choosing internal doors for your home is a big choice.  Get the wrong style door and the whole theme of your room can be spoiled.  So while choosing what you like is always important, picking doors that fit in with the style of your home and room décor is also important.
Many of the doors in Aberdeen are a standard size that mean you can have a wide range of styles to choose from.  Panelled doors remain one of the most popular styles and there are different variations to suit all tastes.  They come in 'never paint again' styles that are the ultimate in low workload, needing only to be cleaned periodically to keep them in top condition.
Minimalist, flush styles of door are very popular for the modern type of house or room décor.  These create a sleek, streamlined look and there are also glazed options that let the maximum amount of light into the space on either side. 
Sliding doors may not work for every room but for areas with patio doors, they can be perfect.  Go for styles with a high amount of glass to get the sunlight into the room and free heating from the sun.  They are also great space saving options that don't require the space to swing open that a normal door does, meaning furniture can be placed closer to the door.
Products
The Door Store's products include:
Please contact The Door Store to discuss your door requirements.

Offers
;
© 2016 THE DOOR STORE - Glasgow & Ayr