FAQs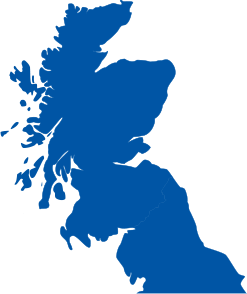 THE DOOR STORE
SUPPLYING & FITTING DOORS IN SCOTLAND & NORTH ENGLAND
Doors Berwick-upon-Tweed
Doors Company Berwick-upon-Tweed
The Door Store supplies and installs doors throughout Berwick-upon-Tweed.
If you live anywhere in Berwick-upon-Tweed, we will visit you to discuss your requirements and give you a FREE QUOTE.
Please note, we don't employ sales people, only skilled tradespeople. Our staff will discuss your door requirements, take measurements and leave you a quote to consider.
Alternatively, please visit one of our showrooms.
The Door Store's products include:
Doors Supplied & Fitted
There are many different styles of doors now in use in homes but one of the most traditional is still popular – pine doors.  While there has been a massive growth in the use of PVC doors, there are still people who prefer real wood to plastic.  Here's a look at the benefits of pine doors to see if they might be a good solution for your home.
Pine doors are generally more cost effective than other types of wood door and this makes them a budget friendly option.  Many hardwoods can be extremely expensive and also take a lot of specialist maintenance.  But with pine doors you get the look and feel of real wood with a lower cost and ease of maintenance.
Unfinished pine doors can also be personalised to match in with the colour of other wood in your room with the use of different varnishes and stains.  This means it can match with other wood or other colour elements within the room and easily be changed if the room décor also changes.
Wood is known for its warmth and also its sound proofing abilities so a well-made, well fitted pine door can help protect the room from noises generated in other parts of the house.  This is ideal for children's bedrooms to cut down the noise from the rest of the house after bedtime.
Please contact The Door Store to discuss your door requirements.

Offers
;
© 2016 THE DOOR STORE - Glasgow & Ayr