FAQs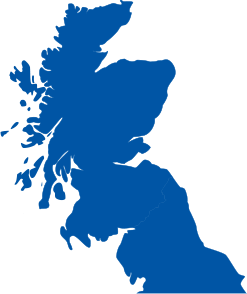 THE DOOR STORE
SUPPLYING & FITTING DOORS IN SCOTLAND & NORTH ENGLAND
Doors Durham
Doors Company Durham
The Door Store supplies and installs doors throughout Durham.
If you live anywhere in Durham, we will visit you to discuss your requirements and give you a FREE QUOTE.
Please note, we don't employ sales people, only skilled tradespeople. Our staff will discuss your door requirements, take measurements and leave you a quote to consider.
Doors in All Sizes and Styles
When you look at the benefits of PVC front and back doors, it isn't a surprise that they are the most popular style of doors around the country.  These sturdy, clean looking and easy to maintain doors will last a long time and offer sufficient variations to suit all tastes.
At The Door Store, we offer a wide range of PVC front and back doors and can create a door for almost any size door frame.  We have a wide range of styles including those with no glass, a small amount or even a larger percentage of glass if you want more light in the room beyond the door.  These glass panels can be finished with various styles including rounded top shapes and Mackintosh inspired coloured sections.
In addition to the front and back doors, we can also supply PVC sliding doors for patio areas and other styles of rear access.  These have the benefits of the manmade material as well as the convenience of the sliding door style, meaning that you gain more space within the house as the door doesn't need to swing open.
We also stock Never Paint Again internal doors – these are the ultimate in low-maintenance and don't require any work apart from simple cleaning to keep them in top condition.  So you never have to paint them again – hence the name.  These also come with a variety of glass styles and patterns to add a feature to a simple door.
Door Products
The Door Store's products include:
Please contact The Door Store to discuss your door requirements.

Offers
;
© 2016 THE DOOR STORE - Glasgow & Ayr