FAQs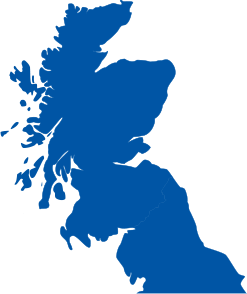 THE DOOR STORE
SUPPLYING & FITTING DOORS IN SCOTLAND & NORTH ENGLAND
Doors East Kilbride
Doors Company East Kilbride
The Door Store supplies and installs doors throughout East Kilbride.
If you live anywhere in East Kilbride, we will visit you to discuss your requirements and give you a FREE QUOTE.
Please note, we don't employ sales people, only skilled tradespeople. Our staff will discuss your door requirements, take measurements and leave you a quote to consider.
Alternatively, please visit one of our showrooms.
Doors Supplier to East Kilbride
The doors inside your home do more than shut one room off from another – they form a boundary between spaces and are a big part of the décor.  A door that doesn't look in keeping with the style of a room can be a real spoiler when you redecorate but replacing doors isn't a job that even a good DIY fan will normally undertake.
The answer is to speak to a specialist in supplying doors to East Kilbride who can find the perfect door for the space that you have.  The Door Store can provide both internal and external doors in the widest range of styles and even have a bespoke service for houses with unusual sized door frames.  We can also offer the new Never Paint Again style of doors for those who love low maintenance and have a range of French or patio doors for the back of the house or the conservatory.
For inside the house, wood still remains one of the most popular materials and we offer oak, mahogany and also white embossed wood doors.  These doors give a warm and natural look to the space and can include as much glass as you require.  We also offer solid doors that are ideal for bedrooms and bathrooms where a little privacy is required.
For external doors, uPVC white doors are very much a favourite in the area but we do still offer other types to allow customers plenty of choice.  We can measure the space and fit the door as well as supplying them.
The Door Store's products include:
Please contact The Door Store to discuss your door requirements.

Offers
;
© 2016 THE DOOR STORE - Glasgow & Ayr