FAQs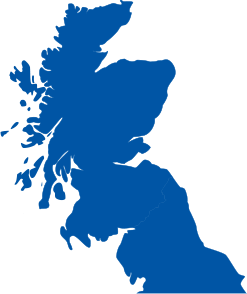 THE DOOR STORE
SUPPLYING & FITTING DOORS IN SCOTLAND & NORTH ENGLAND
Doors Elgin
Doors Company Elgin
The Door Store supplies and installs doors throughout Elgin.
If you live anywhere in Elgin, we will visit you to discuss your requirements and give you a FREE QUOTE.
Please note, we don't employ sales people, only skilled tradespeople. Our staff will discuss your door requirements, take measurements and leave you a quote to consider.
Alternatively, please visit one of our showrooms.
Door Supplier to Elgin
The front door of your house acts as the official welcome to anyone who approaches it and is the first thing that a potential buyer would see if you were selling the house.  It also works very hard, protecting the entranceway of the home from the worst of the weather and keeping heat inside.  Therefore, having the right front door is a very important step and PVC doors are among the most popular type of doors in Elgin and around the country.
One of the big factors that make PVC doors so popular is that they are easy to clean and look good with minimal effort.  Wood doors are fantastic and have that warmth to them that only natural products can have.  But on external doors, wood can face damage from the elements and can become warped or even have mould growing on them.  They discolour over time and need constant maintenance.
PVC, on the other hand, is a man-made plastic based product that isn't effected by the weather and the only maintenance it requires is a regular wipe with a warm, damp cloth to remove dirt and cobwebs.  It is resistant to the weather and water or ice cannot create cracks that allow more water into them, causing warping and dampness.  They also last a long time so you get your money's worth from these doors.
The Door Store offer a wide range of PVC doors for the front and back of the house so you can go with matching, coordinating or completely different looks, depending on your taste.
The Door Store's products include:
Please contact The Door Store to discuss your door requirements.

Offers
;
© 2016 THE DOOR STORE - Glasgow & Ayr