FAQs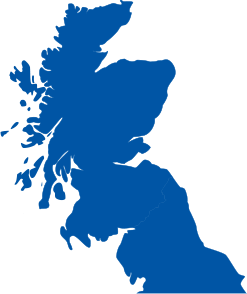 THE DOOR STORE
SUPPLYING & FITTING DOORS IN SCOTLAND & NORTH ENGLAND
Doors Girvan
Doors Company Girvan
The Door Store supplies and installs doors throughout Girvan.
If you live anywhere in Girvan, we will visit you to discuss your requirements and give you a FREE QUOTE.
Please note, we don't employ sales people, only skilled tradespeople. Our staff will discuss your door requirements, take measurements and leave you a quote to consider.
Alternatively, please visit one of our showrooms.
The Door Store's products include:
Door Company Girvan
There are two approaches to back doors in Girvan – either go with a matching door to your front door or go for a contrasting style.  If the back door is sheltered, say behind a porch, then some people opt for wooden doors.  These create a warm look inside the house while still bringing most of the practical benefits of a UPVC door.
If your back door faces up to the weather in the same way as your front door, then a UPVC door may be a good option.  These are the top line for defending against the weather and come in a range of styles and even colours.  While white are probably the most popular, different colours are also available, allowing you to pick the door that suits your home.
Back doors can also come with a variety of glass in the, ranging from small, oval shapes to large panels or even two slender glass panels.  These panels can also have patterns to the, coloured or plain and offer a great way to let light into the room beyond.  They can feature a frosted effect also to give you some privacy should someone come knocking.
UPVC doors are a great option if you are security conscious as they add an extra layer to the protection of your home.  With their strong locking systems and sturdy construction, these doors are much harder to break down than a wooden door.
Please contact The Door Store to discuss your door requirements.

Offers
;
© 2016 THE DOOR STORE - Glasgow & Ayr