FAQs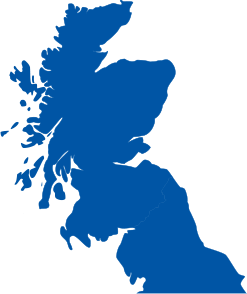 THE DOOR STORE
SUPPLYING & FITTING DOORS IN SCOTLAND & NORTH ENGLAND
Doors Irvine
Doors Company Irvine
The Door Store supplies and installs doors throughout Irvine.
If you live anywhere in Irvine, we will visit you to discuss your requirements and give you a FREE QUOTE.
Please note, we don't employ sales people, only skilled tradespeople. Our staff will discuss your door requirements, take measurements and leave you a quote to consider.
Alternatively, please visit one of our showrooms.
The Door Store's products include:
Door Company Irvine
UPVC front doors rank as one of our most popular products here at The Door Store.  These type of doors are popular across the country and for good reason.  So if you are considering replacing your doors in Irvine then these styles are well worth consideration.
For starters, UPVC doors are made from manmade plastics that mean they are very strong and resistant to the weather.  They don't fade with sunlight, become warped due to the ice and rain or leak after being struck during high winds.  They have a steel core that makes them much stronger than wood and this added to their durability.
It also makes them a lot harder to break down than a wooden door.  This adds to the security of your home and means that, paired with UPVC windows, insurance companies often give a discount when your house has these doors.
The lack of maintenance needed for them is another benefit – no constant painting or re-varnishing is required.  Simply wash them clean with warm soapy water and give any glass a polish with glass cleaner – the door will look brand new once again.
The variety of these doors means you can get one that suits your house or the theme of your room.  This includes large or small areas of glass as well as solid doors for privacy.  Whatever the style of door you prefer, there is also a coordinating back door to make for a matching set.
Please contact The Door Store to discuss your door requirements.

Offers
;
© 2016 THE DOOR STORE - Glasgow & Ayr