FAQs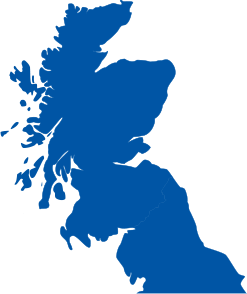 THE DOOR STORE
SUPPLYING & FITTING DOORS IN SCOTLAND & NORTH ENGLAND
Doors Lake District
Doors Company Lake District
The Door Store supplies and installs doors throughout the Lake District.
If you live anywhere in the Lake District, we will visit you to discuss your requirements and give you a FREE QUOTE.
Please note, we don't employ sales people, only skilled tradespeople. Our staff will discuss your door requirements, take measurements and leave you a quote to consider.
Alternatively, please visit one of our showrooms.
The Door Store's products include:
Doors Supplied & Fitted
The style of the door you add to a room has a big impact on the overall look.  If you have a light, white room with very minimal style furnishings, you probably aren't going to opt for an elaborately styles door or one with a big, colourful glass panel in it.  But there's more to picking doors than just fitting it in with the décor.
The swing of the door is one of those technical matters that doesn't affect anything – until it does.  You can normally choose left or right-hand door swings and this will define where hinges and handles will be located.  You normally want a door to open towards you and this shows whether it is right or left hand.  Normally, avoid opening a door into a corridor or hall, for example.
The framing around the door also plays a part in the overall appearance.  If you have good quality door frames then they will complement your new door but if they are in bad condition, it may be worth considering replacing them before adding the new door, so as not to detract from it.
There are hundreds of different styles of door to choose from.  If you are unsure what type would be best for your room, always chat with an expert in doors who can offer their experience to help you make a good choice.
Please contact The Door Store to discuss your door requirements.

Offers
;
© 2016 THE DOOR STORE - Glasgow & Ayr