FAQs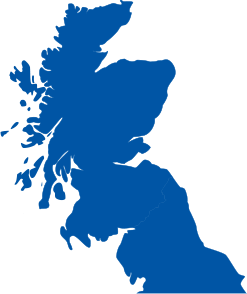 THE DOOR STORE
SUPPLYING & FITTING DOORS IN SCOTLAND & NORTH ENGLAND
Doors Livingston
Doors Company Livingston
The Door Store supplies and installs doors throughout Livingston.
If you live anywhere in Livingston, we will visit you to discuss your requirements and give you a FREE QUOTE.
Please note, we don't employ sales people, only skilled tradespeople. Our staff will discuss your door requirements, take measurements and leave you a quote to consider.
Alternatively, please visit one of our showrooms.
Door Supplier to Livingston
In many cases, the rear door to the property leads out to the garden area or the rear yard.  This is often the place that people like to sit and look out over so French or patio doors are a popular choice for this area.  Here at The Door Store, we have different designs of French doors available to suit any property.
Many doors in Livingston are made from PVC due to the hardy, weather resistant nature of the material.  It can withstand the worst winter throws at it and needs little maintenance.  But if the main reason for electing for PVC is the lack of maintenance, then the new Never Paint Again doors may be a great option and these are now available in French Door style.
The idea behind Never Paint Again is that you receive a hardwood door made from oak or pine, for example.  It features a special coating that means there is no maintenance required and cleaning is a simply process, much as with PVC doors.  The other big advantage is that the doors don't fade so there is no annual painting required or the risk that they will peel and look unsightly.
Never Paint Again doors are also available for other parts of the house including as solid and glass internal doors and for external front doors.  There are a wide range of designs and styles to suit all properties and even a bespoke service for odd sized homes.
The Door Store's products include:
Please contact The Door Store to discuss your door requirements.

Offers
;
© 2016 THE DOOR STORE - Glasgow & Ayr