FAQs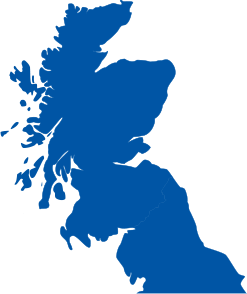 THE DOOR STORE
SUPPLYING & FITTING DOORS IN SCOTLAND & NORTH ENGLAND
Doors Paisley
Doors Company Paisley
The Door Store supplies and installs doors throughout Paisley.
If you live anywhere in Paisley, we will visit you to discuss your requirements and give you a FREE QUOTE.
Please note, we don't employ sales people, only skilled tradespeople. Our staff will discuss your door requirements, take measurements and leave you a quote to consider.
Alternatively, please visit one of our showrooms.
Paisley's Door Supply Company
If you live in an older house in Paisley or around the area, you may often find that the standard size doors offered in many shops simply won't fit.  Usually they are too small for the door frame that your home has and this can mean you are stuck with the same doors for year after year.
Here at The Door Store, we offer a bespoke doors service that means we can create a door to fit any size doorframe.  So, doors can fit the space perfectly and be available in a wide range of styles to suit any décor. 
Our ranges include glass and wood internal doors that can work for different rooms in the house.  For example, a solid door is ideal on the bedroom where you might want privacy but a door featuring plenty of glass is great between a living and dining room or into the hallway as it lets lots of light into the space on either side.
Having a bespoke door made means not only do you get the right fit door but you also get the style you want.  Have as much or as little glass as you require, go for real wood, never paint again doors or even PVC options depending on your choice.  We measure up for the door to save you the uncertainty and can give you a quick quote for the cost of fitting and making.
The Door Store's products include:
Please contact The Door Store to discuss your door requirements.

Offers
;
© 2016 THE DOOR STORE - Glasgow & Ayr