FAQs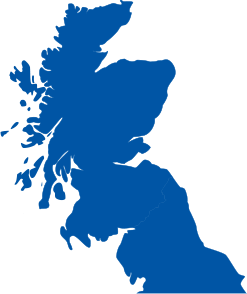 THE DOOR STORE
SUPPLYING & FITTING DOORS IN SCOTLAND & NORTH ENGLAND
Doors Penrith
Doors Company Penrith
The Door Store supplies and installs doors throughout Whitehaven.
If you live anywhere in Whitehaven, we will visit you to discuss your requirements and give you a FREE QUOTE.
Please note, we don't employ sales people, only skilled tradespeople. Our staff will discuss your door requirements, take measurements and leave you a quote to consider.
Alternatively, please visit one of our showrooms.
The Door Store's products include:
Doors Supplied & Fitted
The doors in your home are both practical and a big part of the appearance of your rooms.  That's why people often opt for simple white doors or a plain wood effect – as the décor in the room changes, the door still looks the part and doesn't need to be replaced.  So what are the guiding factors to consider when buying doors?
Your budget is one of the things that will impact what kind of door you opt for.  For example, real wood tends to be one of the more expensive types of door – it has the looks but also the cost attached.  So, if you are working on a strict budget, this might not be the right option.
The style of the door is the other big consideration.  There are many different styles including wood, uPVC and composite doors in a variety of different designs.  Do you want glass in the door or is privacy an issue so a solid door is better?  Do you want to go with a white door that needs minimal maintenance or a wood shade style?
Finally, consider if there are any regulations that apply to the door.  This is more for business customers looking at doors for their company premises but also some doors will need to meet certain standards if you are renting out the premises.  If in doubt, check with your local authority about any rules that apply.
Please contact The Door Store to discuss your door requirements.

Offers
;
© 2016 THE DOOR STORE - Glasgow & Ayr