FAQs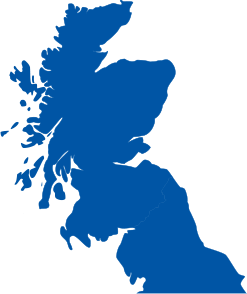 THE DOOR STORE
SUPPLYING & FITTING DOORS IN SCOTLAND & NORTH ENGLAND
Doors Workington
Doors Company Workington
The Door Store supplies and installs doors throughout Workington.
If you live anywhere in Workington, we will visit you to discuss your requirements and give you a FREE QUOTE.
Please note, we don't employ sales people, only skilled tradespeople. Our staff will discuss your door requirements, take measurements and leave you a quote to consider.
Alternatively, please visit one of our showrooms.
The Door Store's products include:
Doors Supplied & Fitted
There are three main types of doors in use around the country at the moment and each have their own looks and styles as well as benefits.  When you are choosing doors you can always visit The Door Store to see some of the doors in action and to get our expert advice to help you make a decision.
Wooden doors such as pine doors are a traditional style that have been used for decades and still work well.  They offer the natural warmth of wood and the look that only real wood can create.  They can be painted or varnished to fit the look of the room and only require minimal maintenance, such as repainting or re-varnishing periodically. 
PVC doors are made from plastic material and are very popular for external doors due to their weatherproofing and ease of maintenance.  Many people are now choosing them for internal doors for similar reasons – you don't need to paint or varnish them and a simple wipe with a damp cloth will do for general maintenance.
Composite doors are the newest addition to the list and have a combination of materials that offer a range of benefits.  They often use a PVC outer frame and subframe with a hardwood inner frame to make the door very rigid.  There is often a layer of insulation added to the core and banding used along the edges to create a harmonious look. 
Choosing which door is right for your home is often a case of balancing what you like, what fits and what you can afford.  But because The Door Store offer bespoke door services, you can choose what you like, without concerns about whether it will fit or not.
Please contact The Door Store to discuss your door requirements.

Offers
;
© 2016 THE DOOR STORE - Glasgow & Ayr