FAQs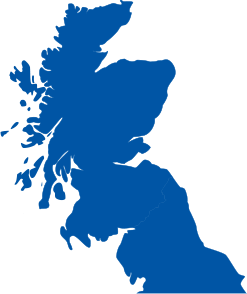 THE DOOR STORE
SUPPLYING & FITTING DOORS IN SCOTLAND & NORTH ENGLAND
Sliding Doors Glasgow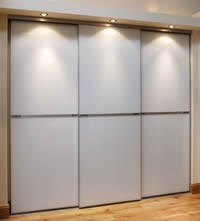 The Door Store provides sliding door solutions to customers throughout Glasgow.
If you have patio doors in any form, they are ideal for letting in the most light possible while still acting as security features and helping keep heat in the house during the winter. Unfortunately, they also tend to take up a lot of room with the swing needed to open them. If you have a small room on the other side, this arc can mean there is a large portion of the room that cannot be used for anything.
One of the most popular solutions to this problem is the use of sliding doors in Glasgow and around the country. These doors use runners to move to one side, rather than swinging open as a normal door does. This means they only need enough room for the runner, often a few inches, and furniture can be placed near to the door than is possible with a swinging door. These doors also use the latest in security measures so that if the door is open the outside world, it continues the safety levels provided by your front and back doors.
Sliding doors also make a great internal door solution for the same reasons. When there isn't a great deal of space in a room or the room has numerous doors, then changing some or all of them to a sliding style can be a space-saving solution. Sliding doors are as strong as normal doors and can have the same secure fit. This means they keep the room closed off and help keep heat in the space.
Please contact The Door Store today to discuss your requirements. We work throughout Scotland including: Airdrie, Ayr, Coatbridge, Cumbernauld, East Kilbride, Edinburgh, Glasgow, Kilmarnock, Livingston, Motherwell, Paisley, Stirling.

Offers
;
© 2016 THE DOOR STORE - Glasgow & Ayr